Phase 1: Designing Your Maine Timber Frame Home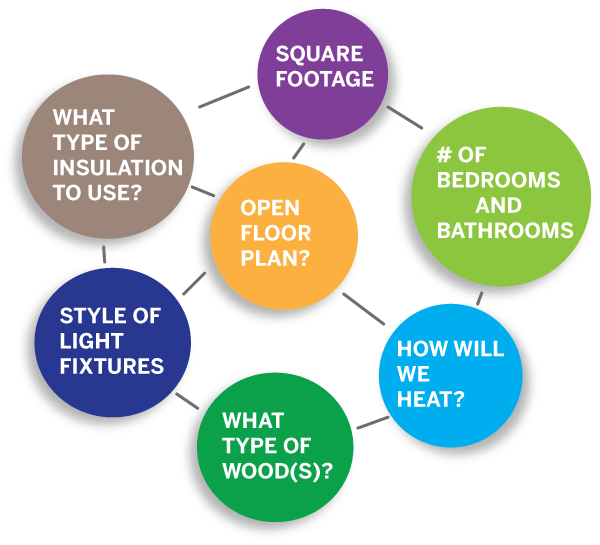 A timber frame home or barn built by Sweet Timber Frames will give you a sense of warmth, space, and tradition that no other building style can offer. This style was the choice among New England's first colonists and has withstood the test of time. Today, our Maine timber frame homes make for structurally unique houses, cottages, studios and barns.
Timber framing is adaptable to traditional and contemporary design styles. We frequently work with our clients' designers and architects, and we also offer a selection of timber frame designs you can choose from (note: we do not have any timber frame kits). Most often, we create a completely custom timber frame design for our clients. If you have a concept of what you are looking for — a simple floor plan with dimensions on graph paper are a good start — we can help to design your home and work with an engineering service to get final approvals for building.
Our basic timber frame design includes floor plans, elevations and a roof plan. This would be the beginning of your timber frame structure and home. If we are building a complete turnkey timber frame, more detailed plans will be required. In this situation, we often recommend our client works directly with an architect.
Every home we build is custom designed and built just to our client's requests. As such, we provide pricing information once a final design is agreed upon.
Phase 2: Determining Building Costs